Sky Independent
We offer the same packages and the same great deals as if you had gone directly to Sky (same packages, same prices). However, by choosing us as your Sky independent installers, there are several advantages over dealing directly with Sky TV.
These include:
Fast response Sky repairs and new installations
When you call us you would speak directly to our booking staff, we are usually able to offer engineer visits on a same or next day basis.
Personal service
By choosing us as your independent Sky installer you do not need deal with Sky directly and receive a much more personal service. You would only have to speak with Sky briefly to activate the card when we have finished your installation.
Expert installers
Our directly employed installers are from an aerial installation background and have been installing satellite systems since before Sky existed. They have the experience, expertise and training to carry out almost any installation without fuss. "We are the Sky men who can do".
Multiroom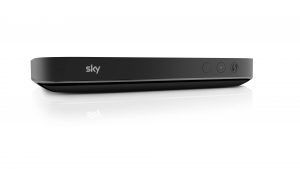 We can install new multiroom systems and adapt or extend your existing system to feed new rooms from an existing Sky receiver or add new receivers to your existing satellite system.
Sky TV
The beauty of Sky TV is its flexibility. With a selection of different bundles to choose from, it's easy to find the right mix of channels to suit your needs.
Contact Mikes Aerials to get the right package for you
Entertainment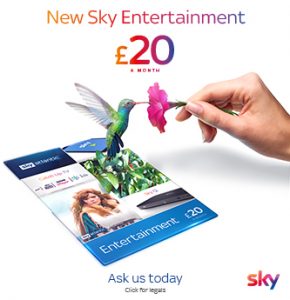 Join Sky TV with Sky Entertainment and get more value than ever, with over 300 channels including Sky Atlantic, W and GOLD. All on the incredible Sky Q box for just £20 a month.
Add Boxsets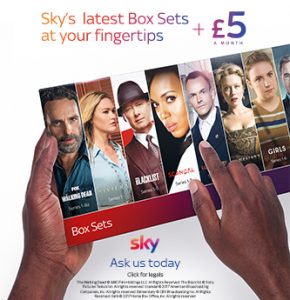 You're never short of something to watch with our incredible selection of back-to-back episodes and new shows added every week. With a massive choice of over 400 Box Sets, there really is something for everyone.
Add Kids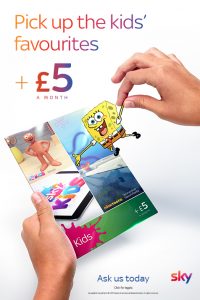 They'll be in good company and well entertained with favourite characters from shows they love. There's so much variety across our Sky Kids app, 11 dedicated TV channels and over 5,000 episodes on demand, for kids all the way up to the age of 12.
Add  Sky Cinema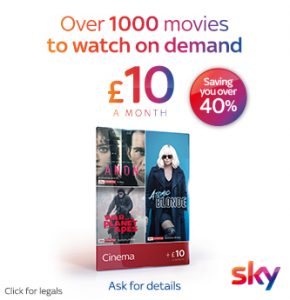 Just press play and get over 1,000 movies on demand, with more of the latest cinema releases than any other subscription service – all in stunning HD.
Add Sky Sports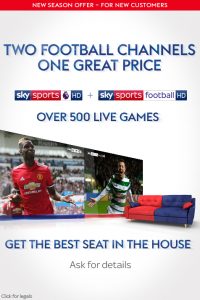 Only pay for the sports you love by choosing from 7 dedicated channels including Premier League, Football, F1®, Cricket and Golf.
Or get every sports channel plus HD with the Complete Sports Pack
Special Offers